Jun 15, 2013
10,470
12,771
113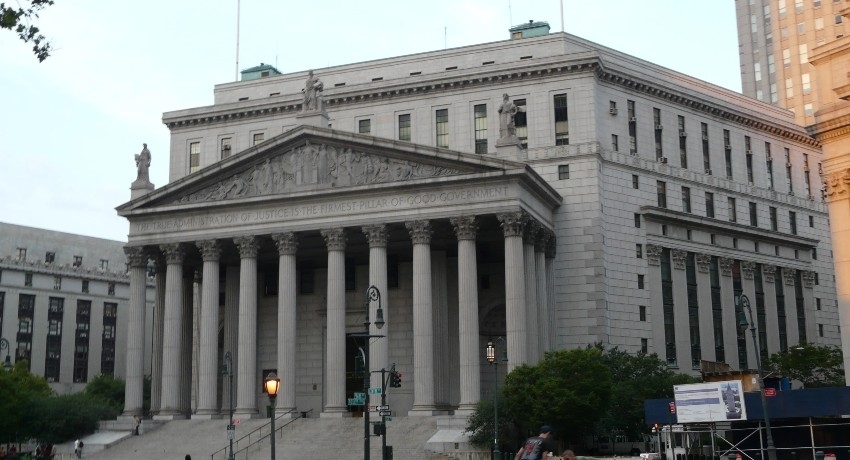 EXCLUSIVE DOCUMENTS: US Firm suing Sri Lanka says 'Rajapakses' Created Default​
COLOMBO (News 1st); Hamilton Reserve Bank Ltd has filed legal action against Sri Lanka over the country's alleged default on a $1 billion sovereign bond maturing next month.
Plaintiff Hamilton Reserve Bank Ltd. alleges a breach of contract action arising from Defendant the Democratic Socialist Republic of Sri Lanka's default on its US$1 Billion 5.875% International Sovereign Bonds due July 25, 2022.
According to court documents seen by News 1st, the Plaintiff notes that under the Bonds' terms, the Sri Lanka owes the Plaintiff a total of US$257,539,331.25, comprised of US$250,190,000 in principal and US$7,349,331.25 in interest.
The case document notes that Sri Lanka has failed to pay the amount it owes Plaintiff, in breach of its obligations under the Bonds, even though the full principal amount and the accrued interest on Plaintiff's Bonds are immediately due and payable.
It adds that Sri Lanka's default is a matter of choice, as Sri Lanka is capable of paying Plaintiff's Bonds in full. The complaint notes that Sri Lanka's default is being orchestrated by officials at the highest levels of its government.
"This includes the ruling Rajapaksa clan, whose members currently serve as President of Sri Lanka and in numerous other senior government positions. The Rajapaksa family members have repeatedly been accused of lining their own pockets through years of corruption. Former U.S. government officials and investigative journalists have exposed that the Rajapaksa family has amassed a multibillion-dollar fortune and hidden part of it in bank accounts in offshore jurisdictions such as Dubai, Seychelles and St. Martin," it added.
It also notes "Basil Rajapaksa, a Member of Sri Lanka's Parliament and former Minister of Finance, is a Sri Lanka/U.S. dual citizen with homes and family members based in California. He has reportedly figured prominently in the Rajapaksa family's corrupt activity. For example, U.S. government documents report that in prior government appointments, Basil Rajapaksa "earned the nickname 'Mr. Ten Percent' for demanding a ten percent commission on every project," "makes a habit of trying to 'buy people,'" and "continues to be accused of significant corruption in his current position." Those same documents report that Sri Lanka's thenPresident, Mahindra Rajapaksa—Basil's elder brother and the Prime Minister until May 9, 2022—"consults Basil on most political matters . . . despite his limited education and lack of relevant work experience."