Apr 10, 2018
13,337
15,145
113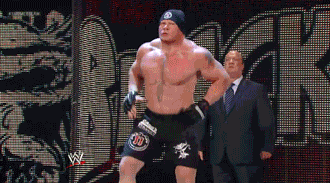 Some people may not have noticed, but WWE entrances rarely have pyro anymore. In the past, several WWE Superstars have used pyro to give their entrance a boost of excitement, but most entrances today rarely use them aside from massive events like WrestleMania.

What's the story?
It has become noticeable amongst WWE fans that the WWE no longer uses pyro for the entrance of most wrestlers.

According to Wrestling Observer Radio, the lack of pyro for entrances is the result of the WWE cutting cost.

In case you didn't know...
This is not the first time the WWE has cut cost for programming. A few years into the PG-Era of the WWE, the company used less and less unique entrances sets for pay-per-views until they were eventually phased out.

This would also extend to Raw and SmackDown which eventually would have similar stages with different colours until the Brand Split was revived in 2016.

The heart of the matter
Dave Meltzer of the Wrestling Observer claims that the WWE are no longer using pyro in entrances because they no longer feel the need to do so.

Meltzer said that the pyro was being phased out because the company feels they aren't necessary for the entrance of wrestlers. This became especially noticeable for fans when Lesnar's entrance at Great Balls of Fire featured no pyro during signature parts of his entrance.

What's next?
Many fans disliked the lack of unique entrances over the past few years and still wish to see more unique entrances for pay-per-views.

While they have come to accept that change, the fans still wish to see the unique stages for pay-per-views other than WrestleMania. If this rumour is to be believed, then the fans will more than likely dislike the end of entrance pyro.
source