May 12, 2015
2,744
1
4,705
113
24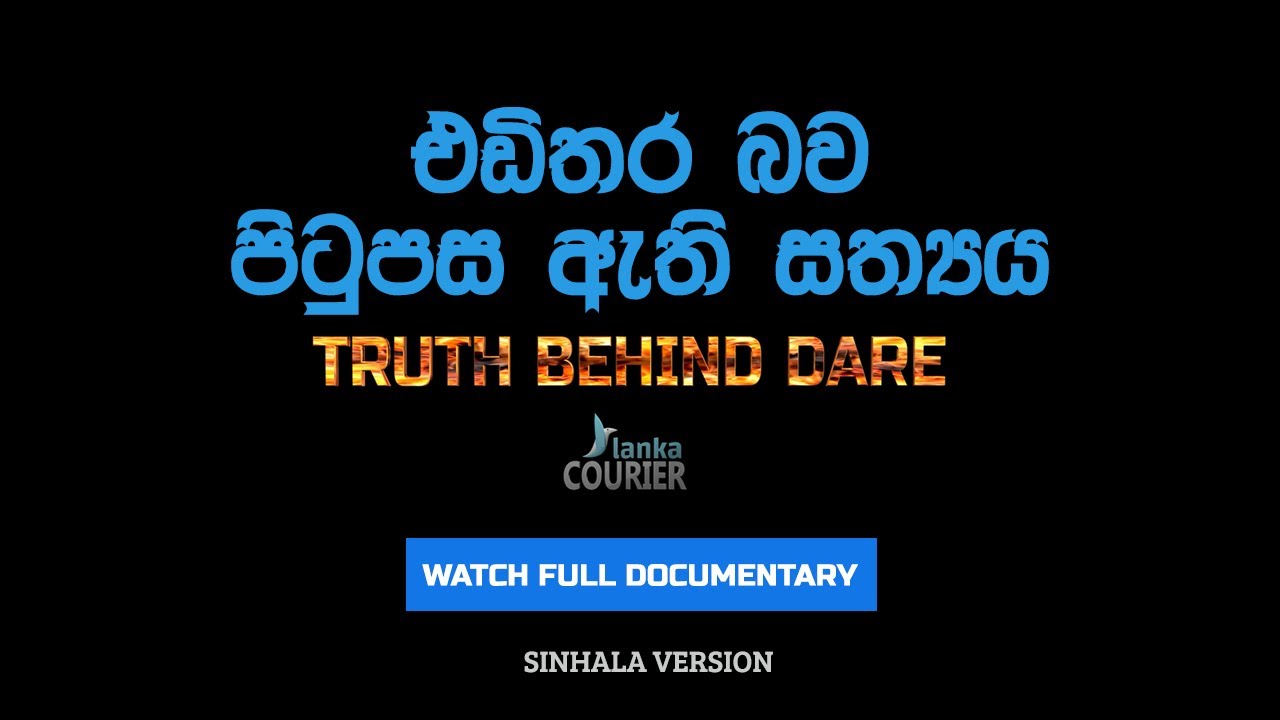 A new video documentary, '
Truth Behind Courage
' has been released today. It has unearthed the brutality of Liberation Tigers of Tamil Eelam (Tamil Tigers) on Tamil children and animals in Sri Lanka.
The documentary shows how LTTE members used explosives such as TNT to kill thousands of dogs and goats in North and East of Sri Lanka. This is the first time in almost 11 years since the end of the conflict in Sri Lanka, the true picture of the LTTE which is prescribed as the world's most dangerous terrorist organization have been exposed.
The documentary based on video evidence provided by former LTTE members highlights the plight of the Tamil people under the LTTE. The documentary also traces the tragic lives of children abducted by the LTTE from Tamil families in the area.
'Truth Behind Courage'
was produced and distributed by
Lanka Courier,
an independent and non-profit media initiative.
Sinhala Medium
English Medium
Tamil Medium
Via
https://www.lankacourier.com
Archive.org Mirror :
Share and Support to reveal the truth!
---
Mirrors
Truth Behind Dare - Full Documentary ( English )
https://multiup.org/213151470cbf701467bab501584b2124
Truth Behind Dare - தைரியத்தின் பிறகு உள்ள உண்மை ( Tamil )
https://multiup.org/68c89150f05c446d70944c3f16519c8b
Truth Behind Dare - එඩිතර බව පිටුපස ඇති සත්‍යය ( Sinhala )
https://multiup.org/7865d880ca1fef6fc69452302c39b68b
Mega Mirror :
https://mega.nz/folder/xA0TiICC#b6rliMHnV-t6xqj1_RFCnA
Last edited: